ICCE has appointed a scientific committee to guide and support the work with the conference.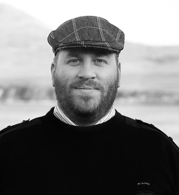 Christian Möller is owner as well as member of the board of Vision HVB.
Christian comes from the southern region of Sweden called Skane, and moved to the northern parts in order to be able to work near youth with neuropsychiatric problems full-time. Christian has managed residential care homes since 2007. He thinks it right and proper that Vision implements evidence-based research results in the daily care that youths receive during their stay.

•