Members of the scientific committee
ICCE has appointed a scientific committee to guide and support the work with the conference.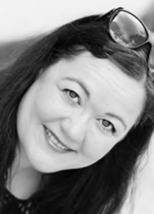 Susanne Bargmann is a licensed psychologist and specialist in psychotherapy, has over 8 years of experience working with CDOI / FIT with various populations. She has specialized in treating eating disorder problems, and is part of organizing and teaching a national education for professionals in Denmark working with eating disorder problems. She had written several articles about CDOI / FIT in Danish and has recently published an article discussing the idea of Evidence Based Practice, and how CDOI / FIT can contribute to another way of understanding this concept. Susanne works with clinical practice, supervision, training and agency implementation of CDOI / FIT and formalized client feedback is an integrated part of her practice. Besides CDOI / FIT she does trainings on a variety of topics, among other narrative therapy, eating disorder treatment and understanding teenagers. Susanne is dedicated to influencing the way professionals think about therapy and diagnosis.
•