PRE-CONFERENCE 2nd of May 2018, 09.00-16.00
WHAT IS FIT, The research behind it AND HOW TO DO IT?
A one-day primer and crash-course with Bruce Wampold and Scott D. Miller!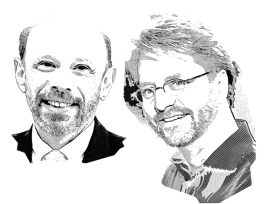 Feedback Informed Treatment (FIT) has been growing in popularity in the global community of behavioural health service providers. Developed by Dr. Scott Miller, FIT is a pan theoretical approach that does not dictate which therapeutic model is used. Rather, FIT involves soliciting ongoing feedback from clients on their progress and the therapeutic alliance through the routine administration of outcome and alliance measures no matter which therapeutic model is used.
Although any valid and reliable outcome and alliance measures can be used by a FIT practitioner, recognizing that regular administration of outcome and alliance measures might be onerous Miller and colleagues developed the Outcome Rating Scale (ORS) and Session Rating Scale (SRS). Designed to be feasible for use at every session, these ultra-brief measures take only a few minutes to administer score and track, without sacrificing reliability and validity. Feedback gathered by administration of the measures allows practitioners to quickly determine if the theoretical approach used is having a positive effect and if service is on track with client preferences. The real time nature of the feedback allows practitioners to make timely adjustments to their approach to better meet each client's needs. Using this approach has resulted in a reduction in drop-out rates, increased client satisfaction and improved outcomes, ultimately saving health care dollars.
How often does your therapist ask you how they're doing? Or give you questionnaires to complete to see how you're doing? An approach called Feedback Informed Treatment or FIT does just that — uses the client's feedback to inform and guide the treatment. FIT is about empowering the client and increasing the client's voice. It involves routinely and formally soliciting feedback from clients.

Receiving ongoing formal feedback from clients has clear-cut benefits. It's been shown to boost the effectiveness of therapy, including enhancing clients' wellbeing and decreasing dropout rates and no-shows.

Today, two of the most popular measures for soliciting feedback are the Outcome Rating Scale (ORS) and the Session Rating Scale (SRS), which both feature four items. The ORS, which a client completes at the start of a session, asks about their wellbeing. The SRS, which is filled out at the end, asks about the therapist's performance. For instance, one item asks if the client felt heard, understood and respected during the session. Another asks if they worked on or talked about what they wanted to.
Earlier work by pioneer researcher Michael Lambert and colleagues at university counseling centers found that giving therapists feedback on their clients' wellbeing had a huge impact on their improvement. Feedback was especially critical for clients who weren't getting better, since this group tends to leave therapy early (Lambert, Harmon, Slade, Whipple & Hawkins, 2005).

Research, which implemented the ORS and SRS, also showed significant improvements when feedback was given (e.g., Miller, Duncan, Brown, Sorrell, Chalk, 2006; Reese, Norsworthy & Rowlands, 2009).
A 2009 randomized clinical trial of 205 Norwegian couples, the largest randomized study of couples ever done had similar findings: Giving therapists feedback on their performance and the couples wellbeing almost doubled the effectiveness of therapy (Anker, Duncan & Sparks, 2009).
08.30 Registration
09.00–16.00 Pre-Conference
19.00-21.00 (optional) Conference Dinner at the Kitchen & Table restaurant in the Clarion Grand Hotel.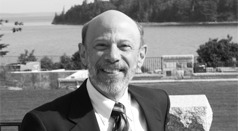 Bruce E. Wampold is the Patricia L. Wolleat Professor of Counseling Psychology and clinical professor of psychiatry at the University of Wisconsin—Madison.

Wampold is known for developing the contextual model of psychotherapy, which constitutes an alternative to the prevailing theory of the effectiveness of psychotherapy, known as the medical model.
Scott D. Miller, Ph.D. is the founder of the International Center for Clinical Excellence.
Dr. Miller conducts workshops and training in the United States and abroad, helping hundreds of agencies and organizations, both public and private, to achieve superior results. He is one of a handful of "invited faculty" whose work, thinking, and research is featured at the prestigious "Evolution of Psychotherapy Conference." His humorous and engaging presentation style and command of the research literature consistently inspires practitioners, administrators, and policy makers to make effective changes in service delivery.
Come to be educated, leave inspired!
PLEASE NOTE: All conference presentations will be offered in English.