Jamtli
The museum has permanent exhibitions about the region's past alongside temporary exhibitions of arts and handicrafts. Some exhibitions take up current matters of public interest and explore them from an historical perspective.

Jamtli gives access to our regional heritage and provides a place where we can discuss our values
and life‐styles, then and now. Jamtli gives you the opportunity to make the most of your visit.

Jamtli >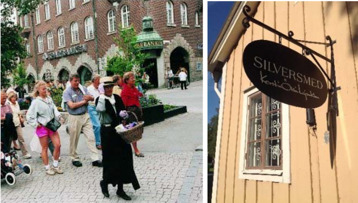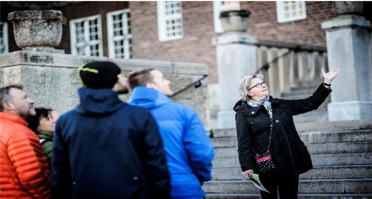 Guided city walks
Follow a licensed guide around in Östersund and visit streets, houses and alleys. The historic trek includes stories about the buildings and personalities of the past who lived and worked in the city.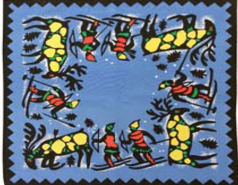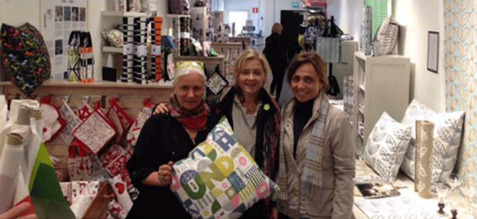 Frösö Handtryck
One of the oldest Swedish hand‐printed textile industries. Factory outlet, sells designer hand‐printed fabrics and products designed by well‐known Swedish designers.

Frösö Handtryck >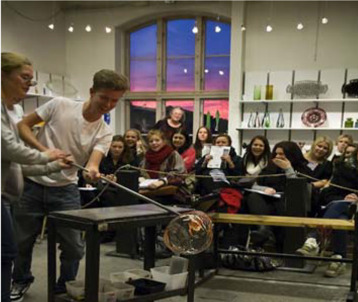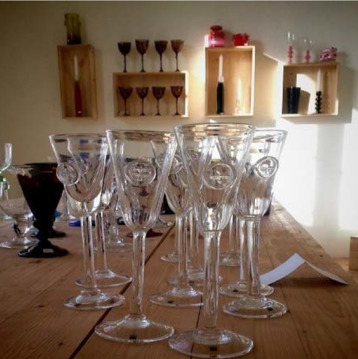 Storsjöhyttan
Storsjöhyttan was started in Östersund in the autumn of 1995, the first and only studio glassworks in the county of Jämtland. It is owned and run by three young women bold enough to put their passionate feel for the craft to practical use in a part of Sweden without any glassmaking tradition. In the course of these years they have succeeded in build up a reliable market for their confidently designed glassware.

Storsjöhyttan >